Brewster also shares her excitement at performing stunts alongside John Cena.
The engines are revving, hearts are thumping, and the end of the road begins soon for Dom and his family. The upcoming Fast X is going to serve the franchise's staple action sequences, big vehicular set pieces with family at its core. The movie brings back almost everyone who has appeared in the long-running franchise for the last ride. The first part of the two-part planned finale is coming soon and will see a nemesis, Dante, for whom Dom and fam just aren't ready.As the anticipation brews the creative team are giving fans small teases of what to expect. In a new featurette Jordana Brewster, who plays Dom and Jakob's sister Mia Toretto talks about performing stunts alongside John Cena and giving off "mama bear" energy. "We first meet Mia babysitting her nephew and I think everything is going to be very calm but no such luck after all this is Fast X," she tells. AS the trailer suggests despite Mia and Jakob's attempts Dom's son will be taken by Dante but not without a fight. "I had the most epic fight scene with John Cena. I just loved every minute of it," Brewster tells. Adding "There's something about "mama bear" energy that I can relate to in such a strong way having two sons myself." By the looks of it in the featurette the action sequence looks grilling, the actor tells, "I was like, John Cena knows what he's doing, how am I gonna go head to head with him."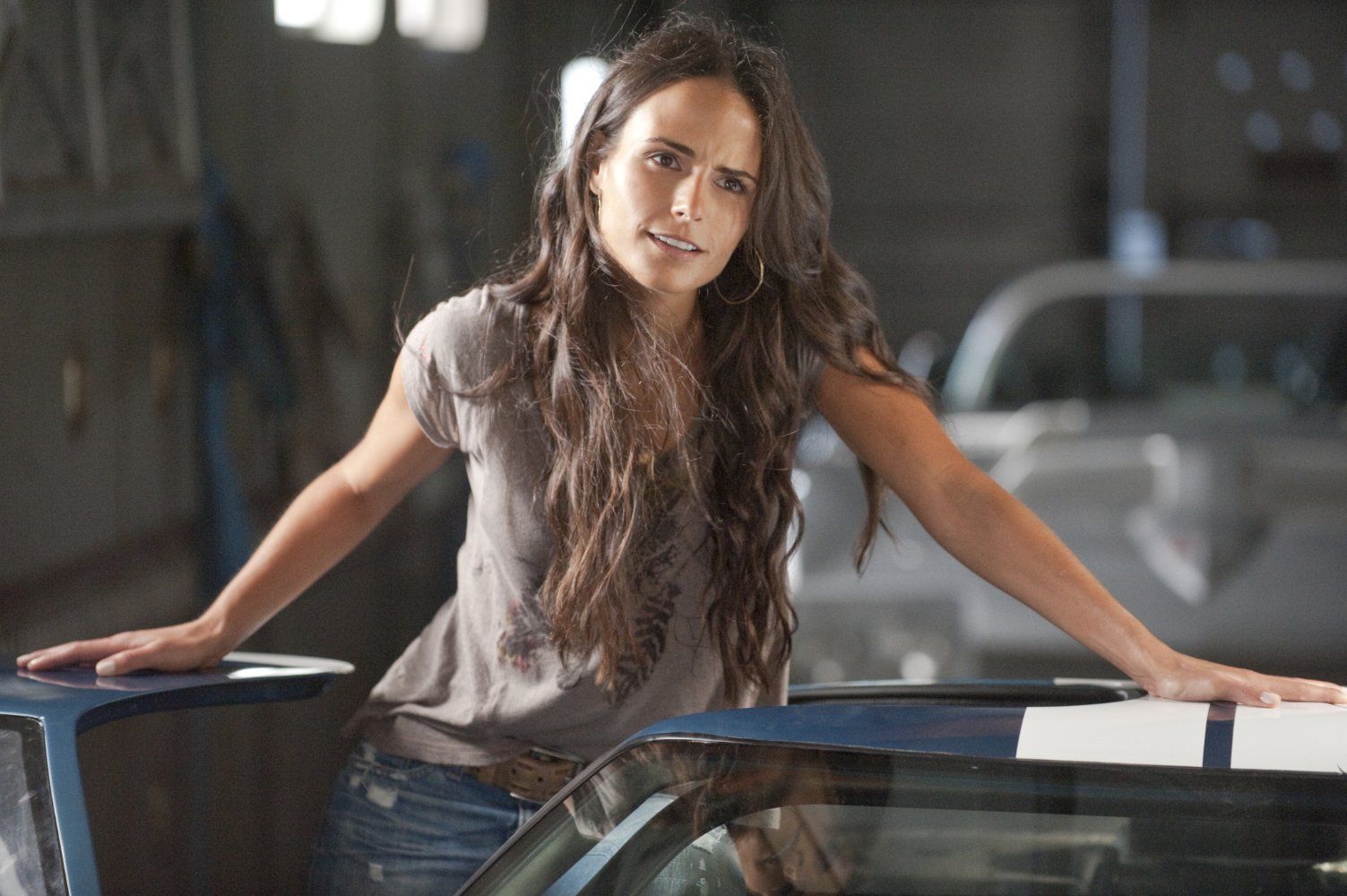 'Fast X': New Cast, Trailer, Release Date, And Everything We Know So Far
Speaking of her experience she tells that throwing a "guy out of the window and I felt just really bad because he was just going through over and over again." Adding, "I think the trickiest thing as an actor is not to anticipate and I feel like I totally held my own and it was awesome." The sequence, sure looks awesome as Brewster and Cena beat each guy one by one to protect Dom's son. Seems like the actor had too much fun performing the stunt sequence as she reveals, "It's just so much fun to pair the physical with acting and a lot more gratifying. I feel like I should have been a stunt woman in a different life."
The Team Behind Fast X
The feature is directed by Louis Leterrier from a script by Justin Lin and Dan Mazeau. Along with Brewster and Cena the movie features returning cast members Vin Diesel, Michelle Rodriguez, Tyrese Gibson, Chris Bridges, Nathalie Emmanuel, Sung Kang, Jason Statham, and Scott Eastwood. Further rounding off the cast are Helen Mirren, Charlize Theron, Brie Larson as Tess, Alan Richtson as Aimes, Daniela Melchior as a Brazilian street racer, and Rita Moreno as Dom and Mia's Abuelita.
Catch all the action in Fast X when it arrives in theatres on May 19 and check out the featurette below: